Headrest for HAG Capisco Chair Retrospectively Fitted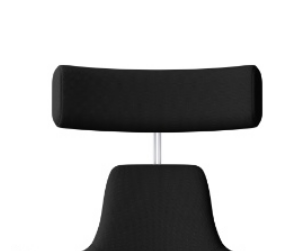 Details
 Need some extra support?  The headrest looks as trendy as the chair.....
If you already have the HAG Capisco chair and would like to order a headrest we can get you one in any colour. The headrest can be retrospectively fitted on to any existing Hag Capisco chairs you already own.
Please put a note in the notes section at point of ordering, to confirm what fabric you would like your headrest made in.
Often our customers are unsure of the colour of their HAG chair, not to worry, we can get you some fabric samples sent out FOC, for you to match up to your chair. Different fabrics have different price breaks.
The prices listed are for headrests made in  Camira Xtreme Fabric (100% recycled polyester) but we can have your headrest made in any fabric.
PLEASE NOTE : Only available with a black or silver stem.
Delivery : approx 6 weeks