e-levate Multi-Screen Monitor Arms For Up To 6 Screens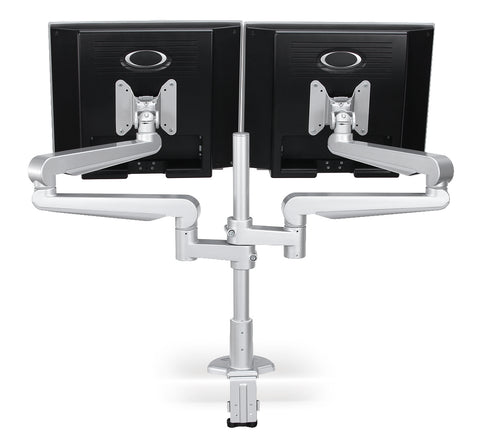 Details
Our new range of very high quality British Made Monitor Arms will take up to 6 screens.
Quick Look.....
2,3 4, or 6 Arms available, plus a laptop holder can be attached to any arm
Available in Black, White/Polished or Silver
Very sturdy, high quality, yet easy to manouvure
Quick release vesa mounting plate gives easy fitting
Each arm holds up to 8kg - 24" screen
Optional Lateral extensions availble, meaning you can use up to 32" screens!
Each single arm extends to 600mm.
Integral Cable Management
Supplied with a desk clamp as standard, but other fixings are available.