PROFIM MICKEY WOBBLE STOOL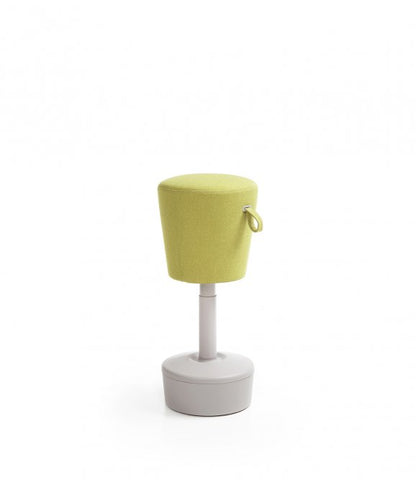 Details
The Mickey Wobble stool is a design feature in itself but also works very well with Height Adjustable/Sit stand desks. As active and dynamic as you are,  this compact stool follows you wherever you go.
KEY FEATURES....
Compact and transportable as well as contemporary and trendy
Height Range 57-90cm, (ideal for a semi standing position)
Weight 11.5kg
10 deg tilt in all directions
Available in numerous fabric colours.  We've listed a few options for you but if you want any fabrics samples or a partlcular colour please get in touch - hello@emotionoffice.co.uk.
Base is available in Light Grey / Grey/ Beige.
Please see below for a quick over veiw