Cable Tidy Port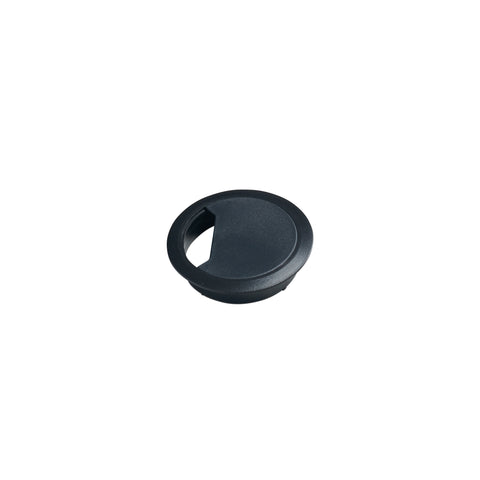 Details
Too many cables? Untidy desk?
Manage your cables and put them where they belong with our simple 80mm diameter cable ports available in 3 colours to match all our desk ranges. 
Our cable ports can be used on their own or combined with cable management trays to keep your cabling neat, tidy and out of the way both for safety and for looks. 
We will drill the desktop and fit your ports wherever you want them, top left, top right, top centre or just off centre to suit the position of your monitor stand/monitor arm. (When we say top of desk we mean the back edge where your monitor sits)
For example; if you are going to use a double screen monitor arm and mount it in the centre of the back of your desk, it makes sense to have your cable port just off centre to take the cables neatly without getting in the way of your monitor arm clamp.
In a Nutshell.....
 Available in Grey, White and Black
Can be fitted to any of our desks
Simply add to your desk at time of order
Specify which position suits you best
80mm diameter
Allows tidy routing of cables
Can be combined with cable trays for a complete solution