Standing Desk Mat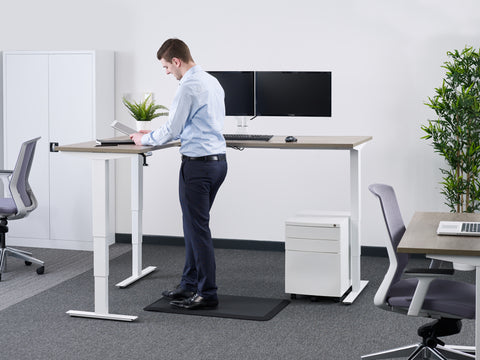 Details
Standing on hard floors for long periods of time can cause fatigue and tired feet. The Standing Desk Mat means you can spend time standing at your workstation pain free.

The Standing Desk Mat is ideal for standing work in the office, at your height adjustable desk, in a production area and at home.

The average mat on the market is 1 cm thickness, ours is 2cm thick, double the average, which means you're getting double the softness, double the comfort, and double the protection against leg, foot, and lower back fatigue and pain.

Anti-slip design, water-resistant and easy to clean.